BigCommerce API Help
Please view 'How To Integrate with BigCommerce' or follow the step-by step instructions below. For general BigCommerce information, visit their API Help page.
1. Enter the API Name and Save the API Path to a file.

2. Click Modify in the Products field. Click Save. (So we can upload products to your site using API.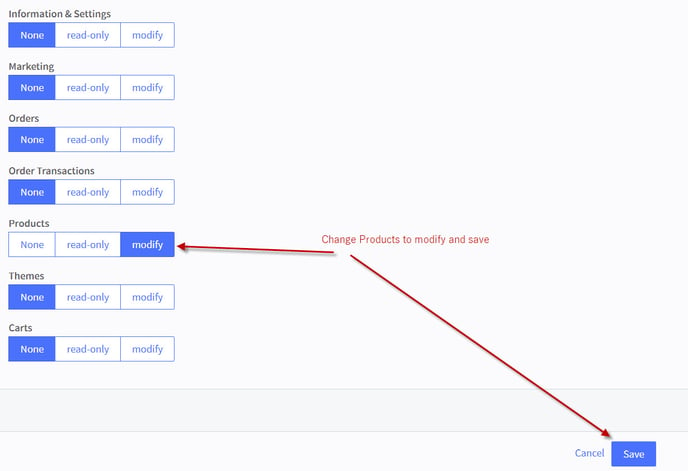 3. Save your Client ID and secret Key and Token to a file.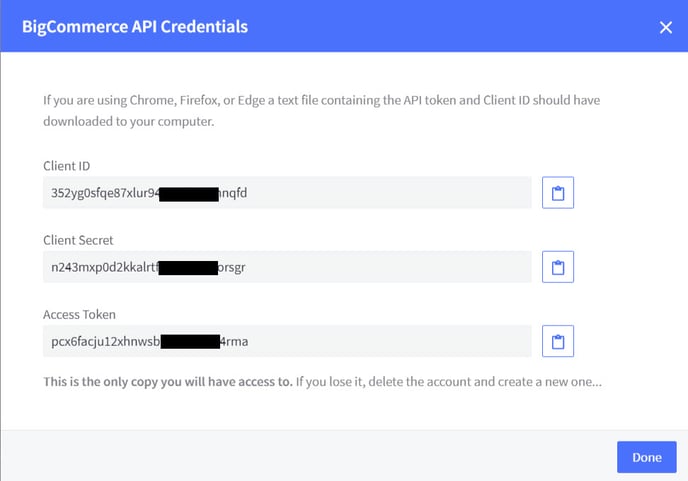 4. Copy the API information to Kin Custom Bigcommerce API setting by going to Profile > API Path.