Before a return can be processed, a photo must be submitted in the Return Request.
Photo Requirements
You can upload a JPG, JPEG, PNG, or BMP image file.

Images must be clear and have a minimum 1200 x 3000 pixels with 72DPI.
Please do not use filters or anything to distort the quality of the image or product.

Photos must be a clear image of the product against a plain background. Blurry, grainy, or unfocused images will not be accepted.

Images must be a full view of the product, with visible views of the attached tags.

If items are being returned for sizing concerns, please follow the instructions below on how to measure.


Sizing Concerns
If you have a return related to a size concern, the following measurements must be submitted in the comments section of the Return Request. Please note, returns are not accepted as related to your customers sizing concerns, rather if a product specification was made in error.
Each measurement of the garment must be a full image clearly showing the product measurement of the item received.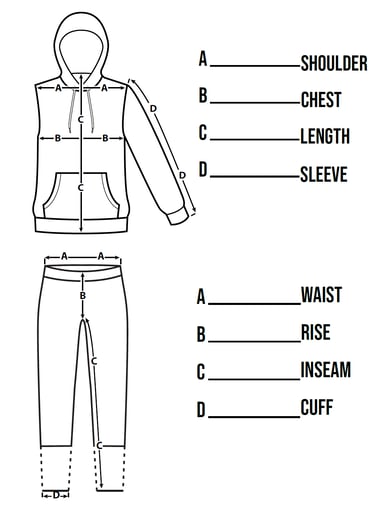 For more information on what qualifies, please visit our Our 100% Print Guarantee.