Below are tips to help with resolving error messages you may be receiving while using our Shopify app.
IMPORTANT! Please complete ALL fields in the contact information and shipping fields, including phone number in each field as phone numbers are required by the carrier. Customer information is not automatically added to shipping, or vice versa. Fields left blank will result in error messages.
Error Message: The following order(s) were not imported
If you are receiving this message, this means there is information missing in the customer order. There are two parts to the error:
Shopify order number, typically 4 digits. The example below is using order #1002
The information that's missing in the order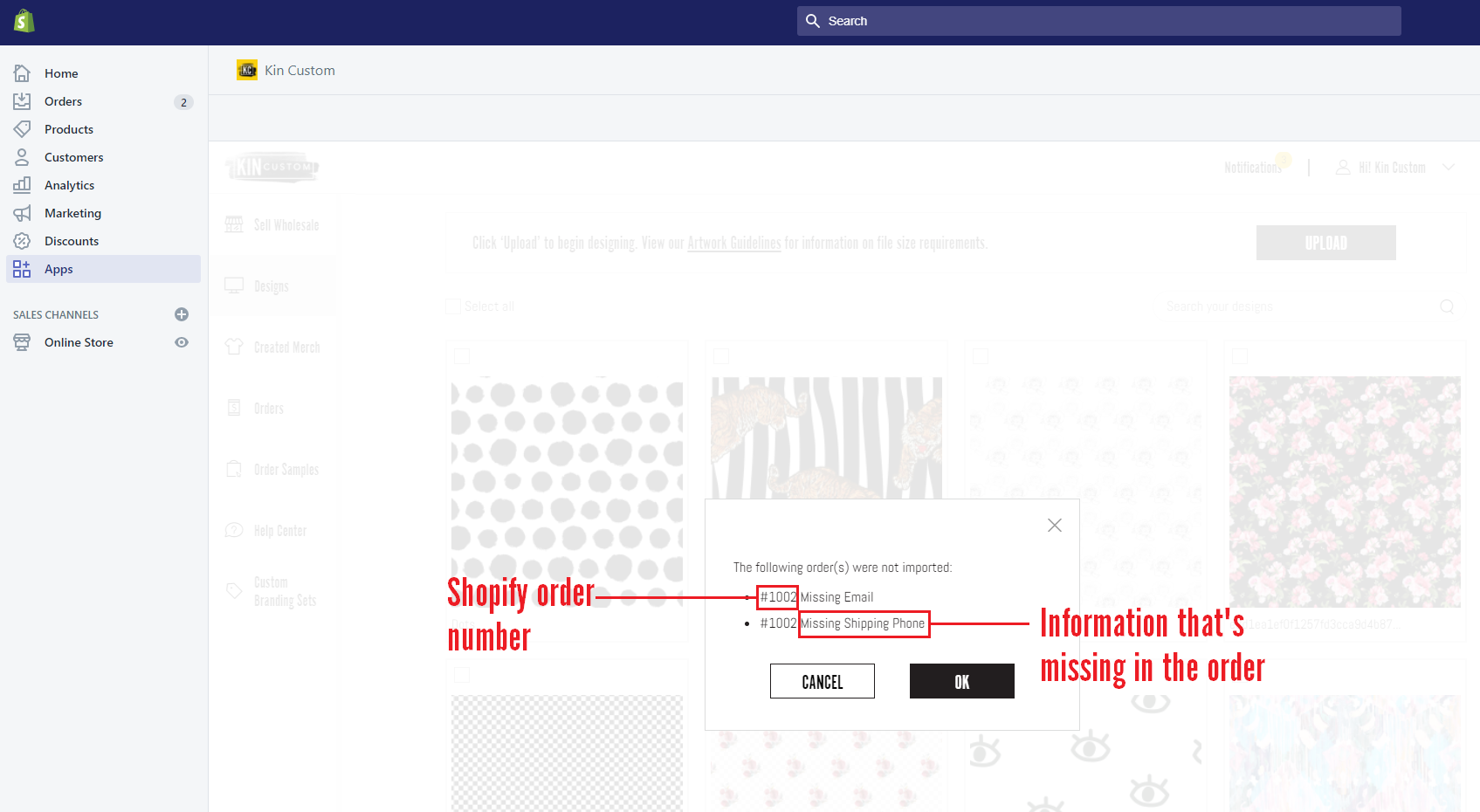 To correct, please follow the steps below:
Click 'Orders' on the left side menu
Click the order number you received an error for (in this case order #1002)


Confirm the Contact Information and Shipping Address fields are completed.


If any fields are missing information, select edit to update.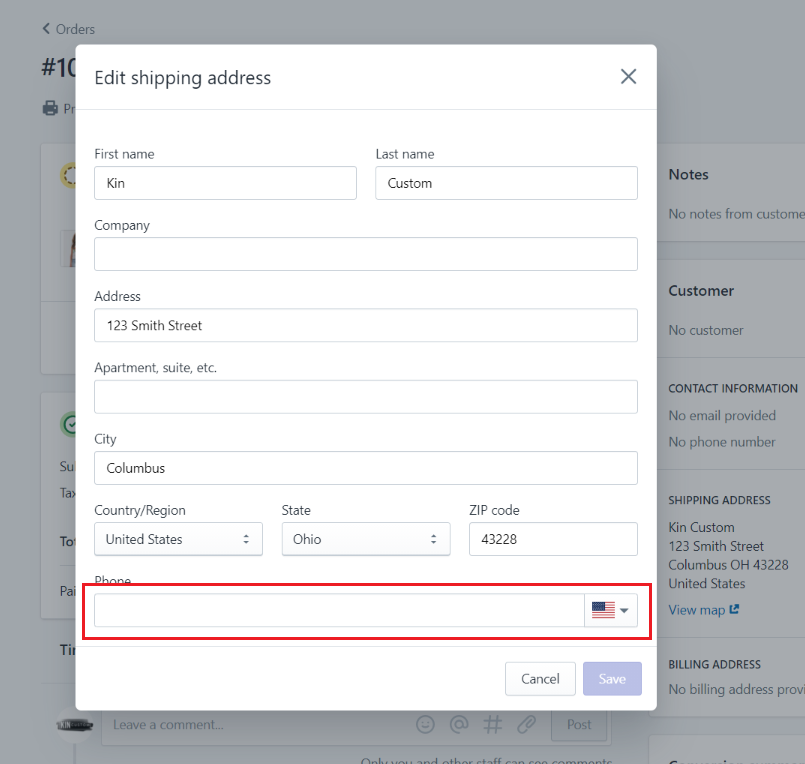 Complete all necessary fields, making sure you received the Contact information updated.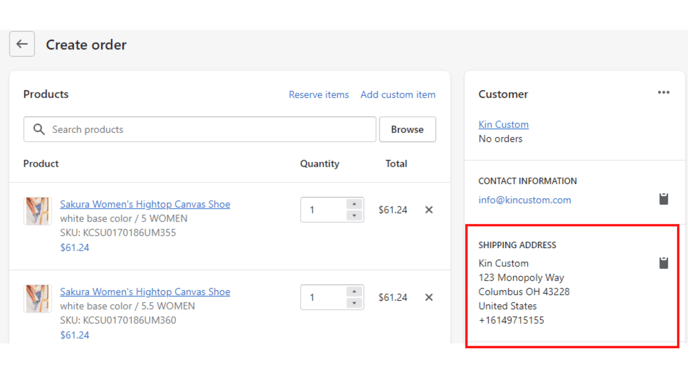 Go back to the Kin Custom app, click 'Orders' and your error has been resolved!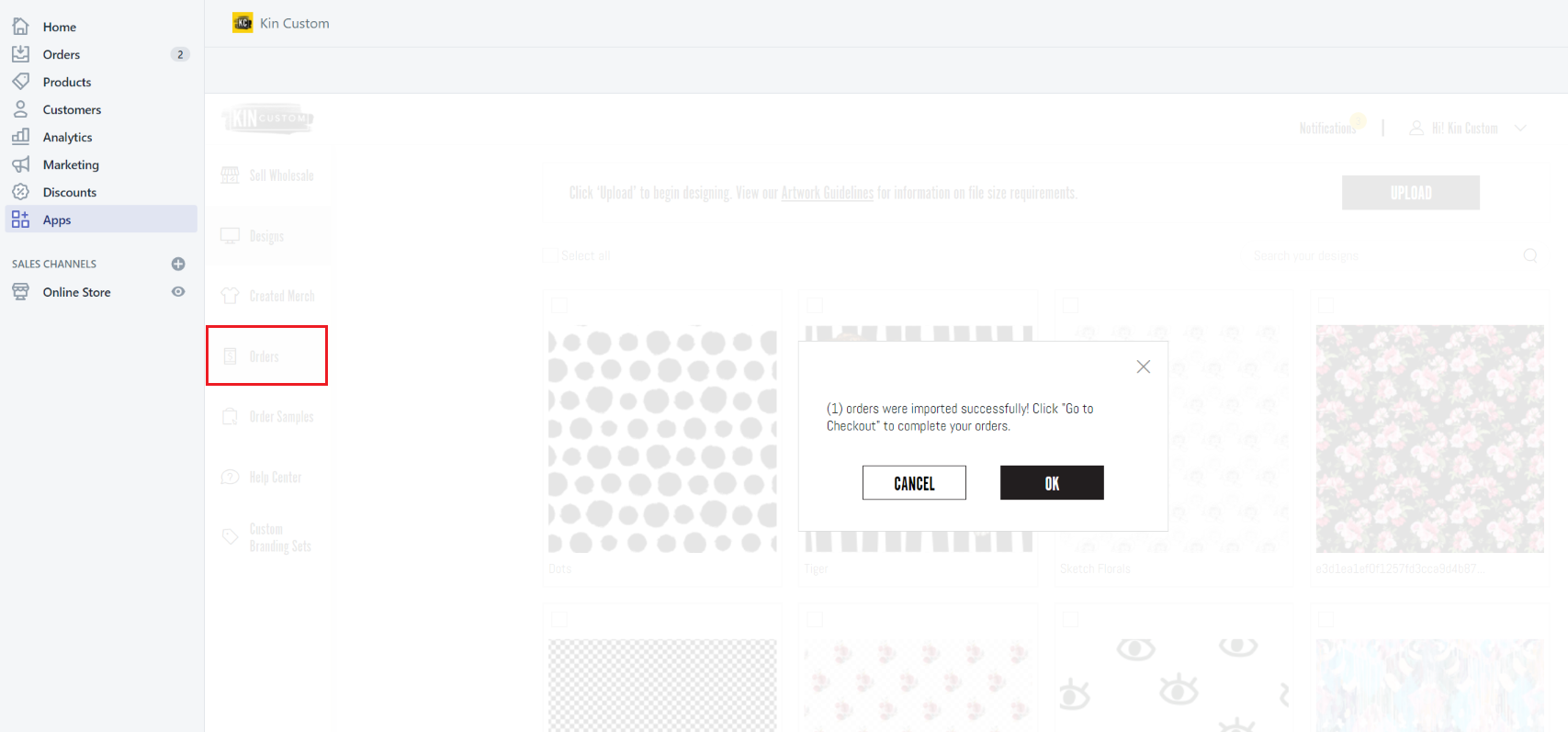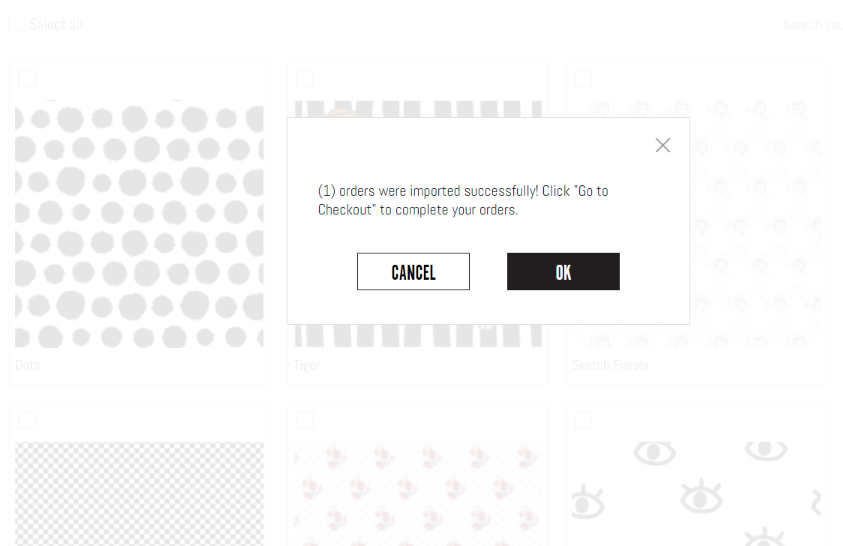 Additional Troubleshooting Tips
Clear web browser cache
Attempt using a new web browser
Cancel the order in Shopify and submit a new order