To change product color from white, you need to first upload the color as a design file.
We specialize in sublimation so all of our products can be printed using the RGB color scale. Sublimation includes printing designs onto specialty paper and then using heat to press the dye onto the garment. For this reason, you can upload a design file to fit your design needs instead of selecting a standard color.
For best print quality, we recommend:
Reviewing our artwork guidelines to determine the artwork dimensions based on the product.
Create a color design file with at least 300 dpi resolution (preferably a PNG or JPG).
Use the RGB color scale to best color match.
Need help creating a color design file? Check out our
Guide To Creating Custom Merchandise
blog that includes what tools to use, where to buy prints and more!

STEP 1. Upload design color & select your product.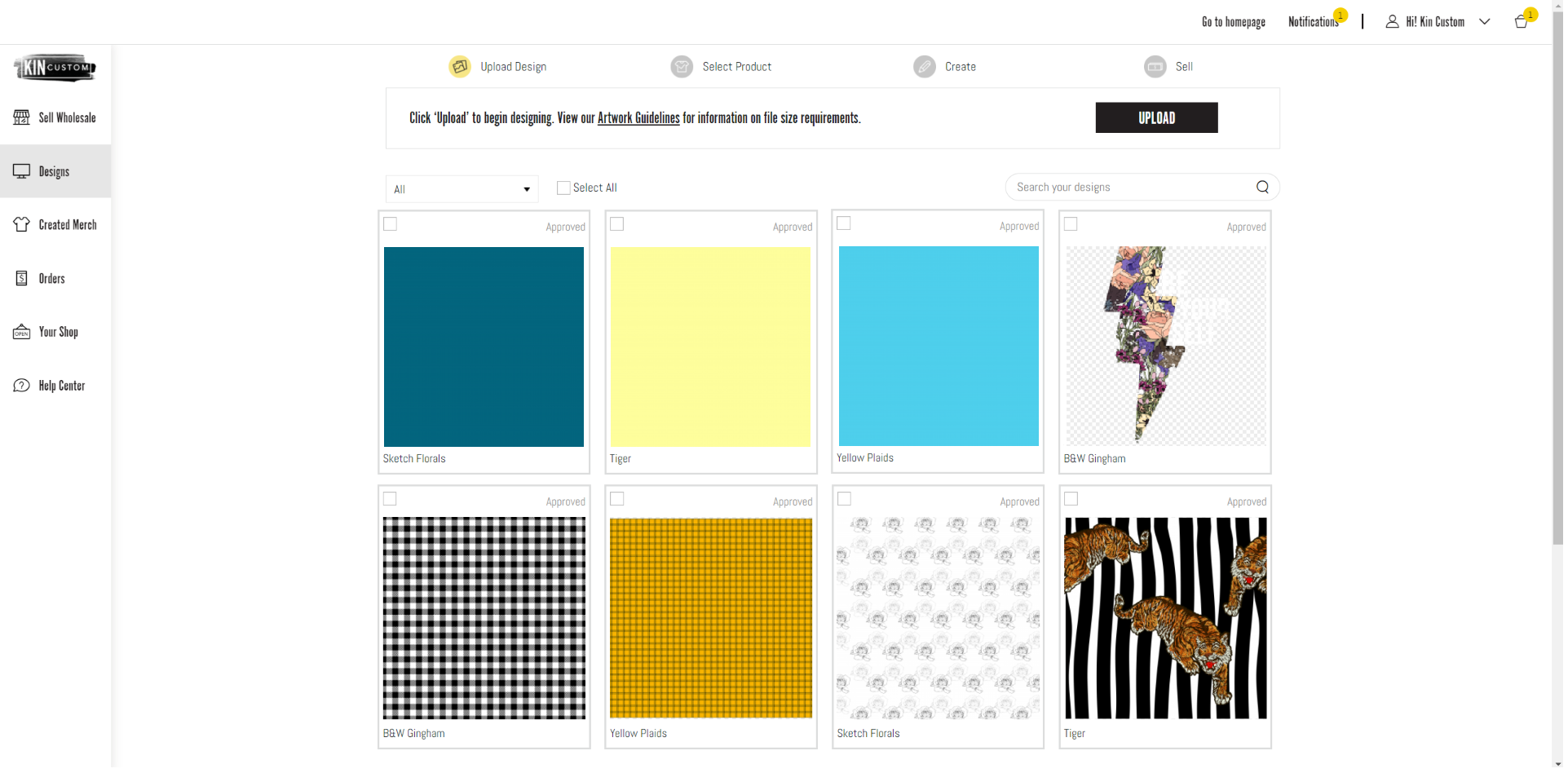 STEP 2. Add additional design to color file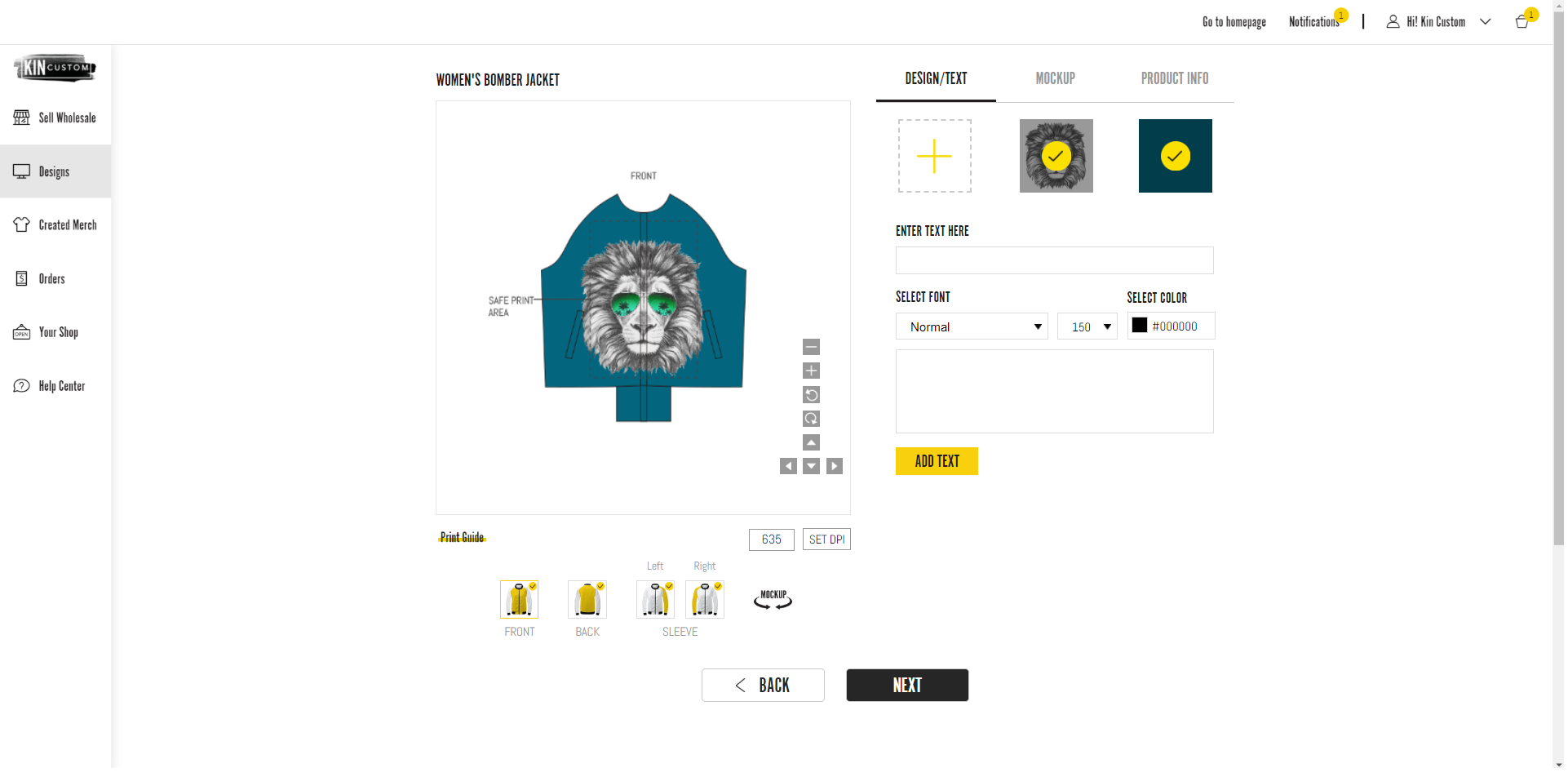 STEP 3. Review your mockup and adjust as needed