Squarespace API Help
Please view 'How To Integrate with Squarespace' or follow the step-by step instructions below:
Export Products
1. Export products from Created Merch to a csv file.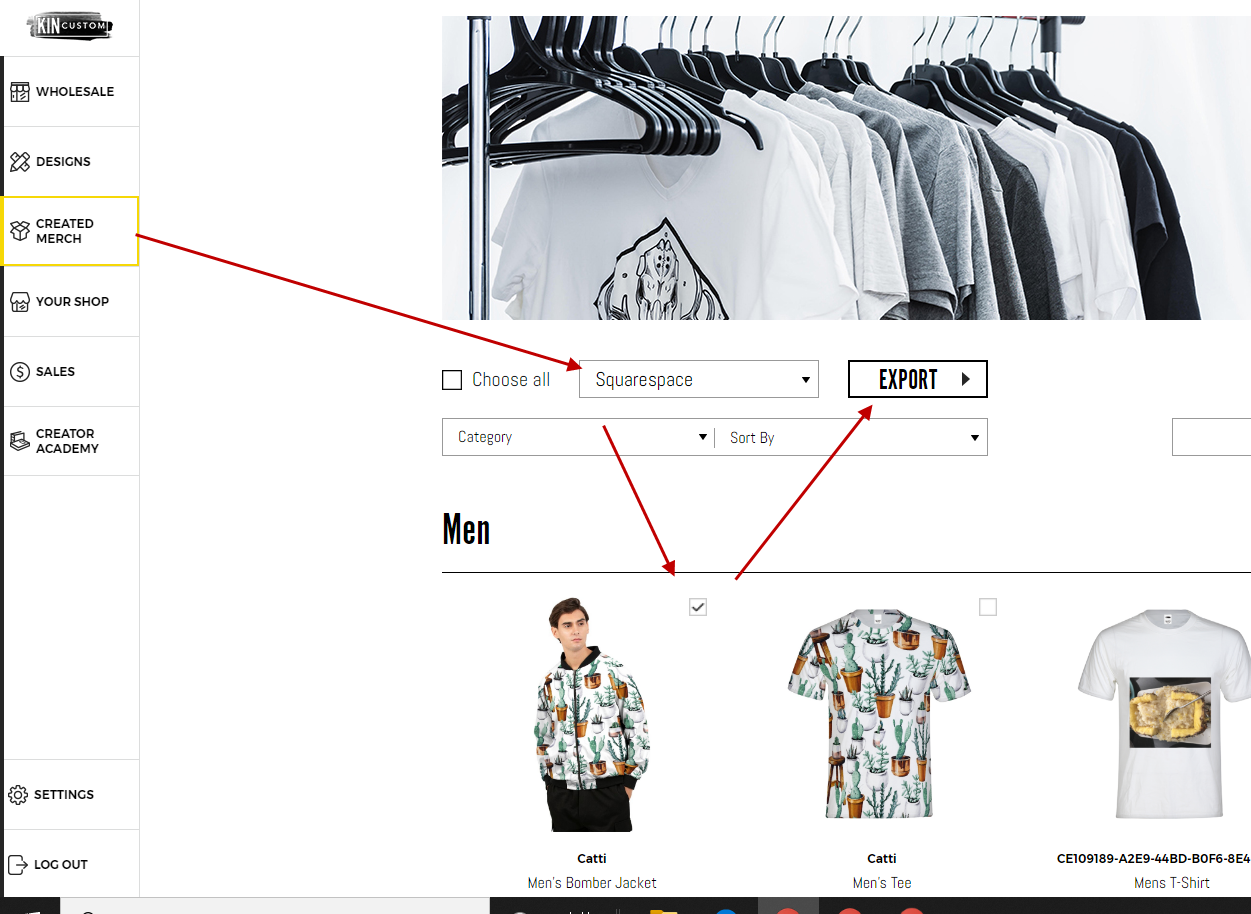 3. Log in to Squarespace and import the product csv file.
Import Orders
1. Go to Sales > Import Orders and import the orders then submit payment.
*For more information about importing products from a CSV in general, visit Squarespace.