Order Tracking Information
After you receive your 'Order Shipped' confirmation e-mail from Kin Custom, it can take up to 48 hours for tracking information to show up in a carrier's tracking system. Please note, for international shipments it may take longer based on the discretion of the carrier and shipping method you selected.
To view tracking information and order details for you or your customers orders start by logging in to your Creator Studio account and follow the prompts below:
1. Click the 'Sales' tab on the left hand menu
2. Click 'All Sales'
3. If tracking is available, it will display under 'Tracking'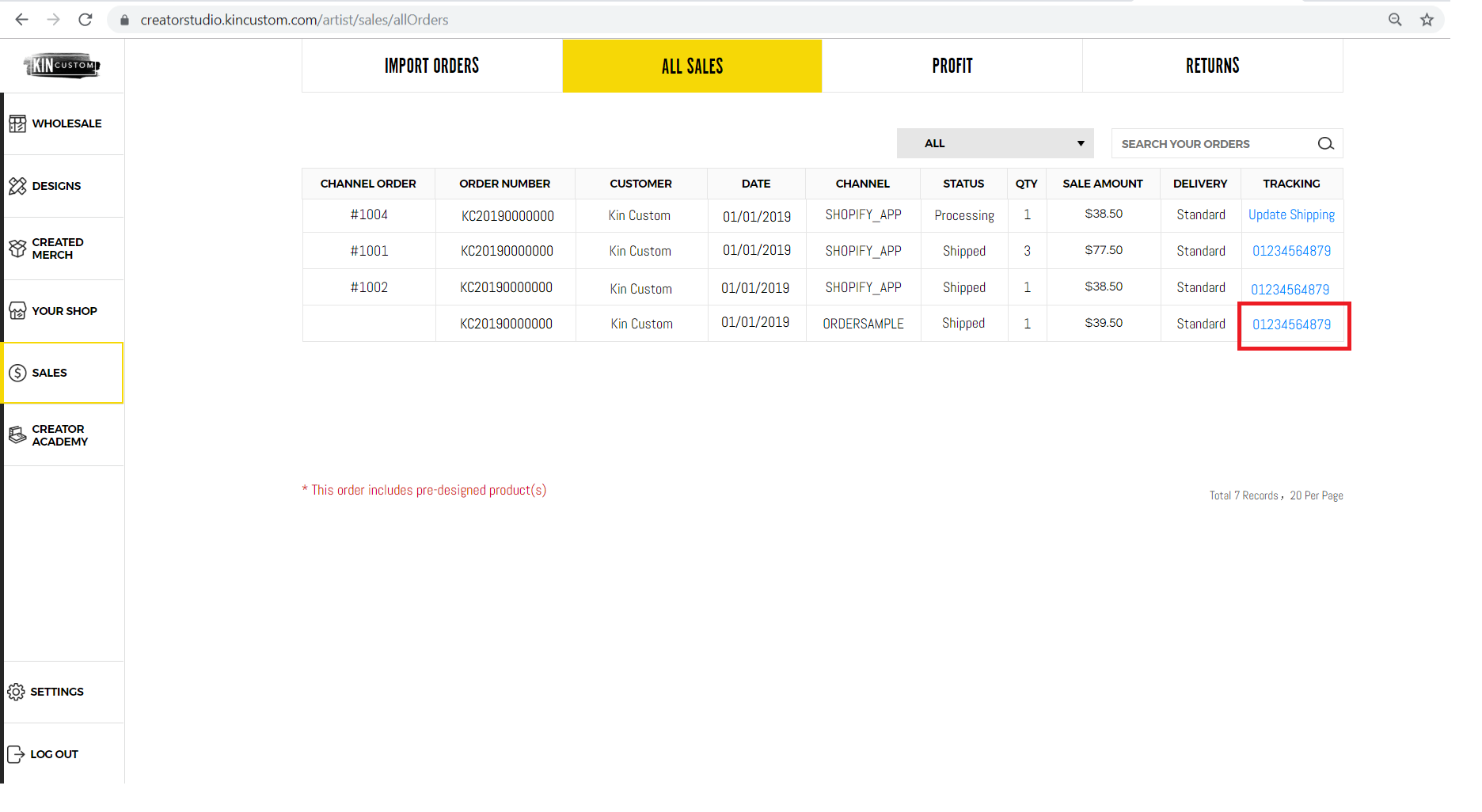 If tracking is not available after 48 hours of the shipped date, please submit a contact form with your order number.