Please view the steps below to import Etsy orders into Creator Studio.
Once your customer purchases from your Etsy store, the order must be imported to Kin Custom to complete the order for fulfilment. If the order is not imported to Kin Custom, we are not able to fulfill as the product base price must be paid for by you to Kin Custom.
**Important! Please do not modify, edit, or change the downloaded template columns, SKU's, or product information. This includes adding spaces, additional columns, line items, or changing the SKU's to your own. If modified, you will receive import failed error. An example template can be downloaded here.***
Step 2. In your Etsy Shop Manager account, click 'Settings' and 'Options'

Step 3. On the upper tab, click 'Download Data', for the CSV Type, select 'Order Items'
Please only select 'Order Items' from the dropdown. Otherwise, you will receive an error message when importing as this is the only template that is recognized from Etsy to Creator Studio.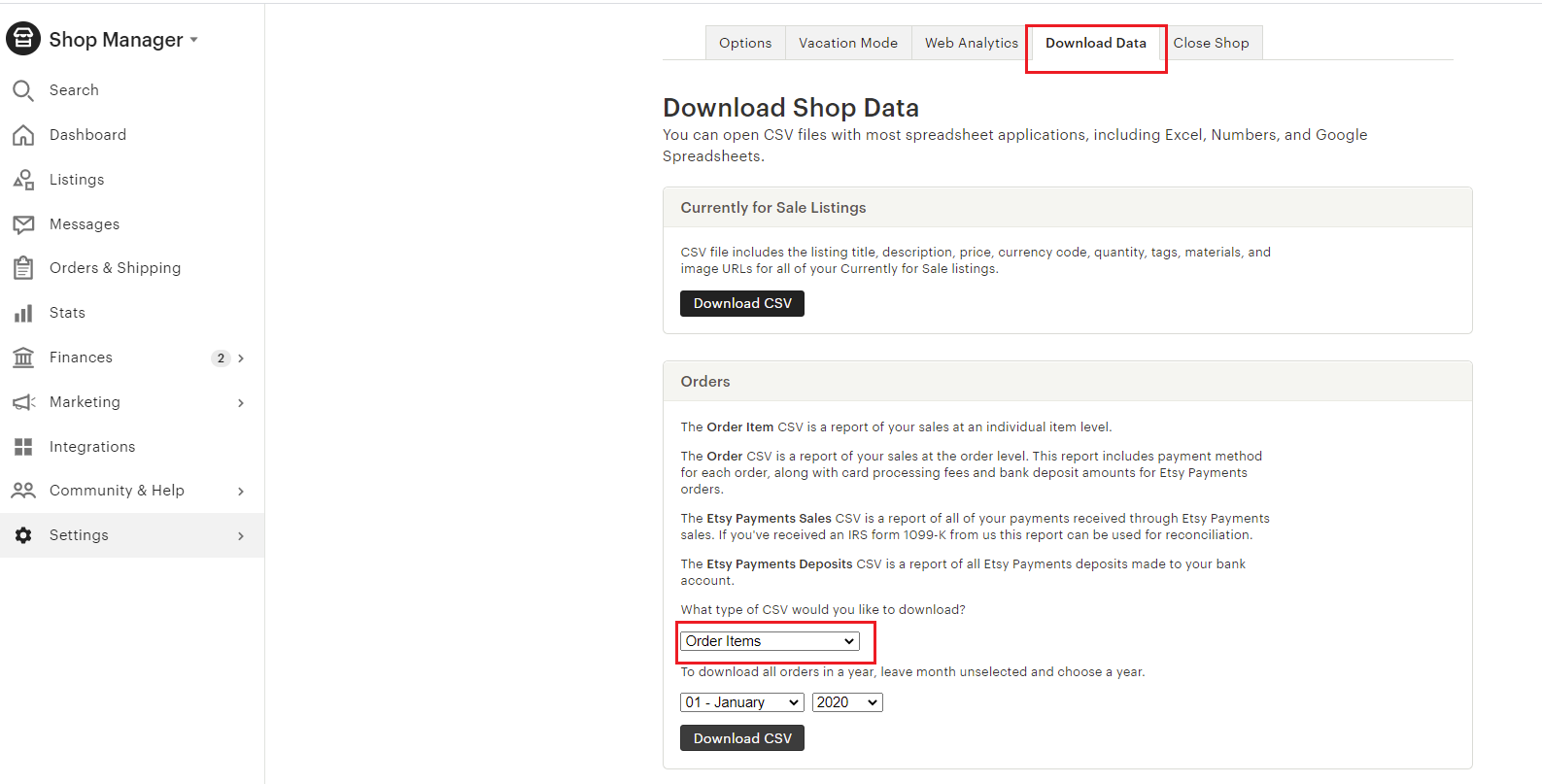 Step 4. Select the date and click 'Download CSV'. The template will automatically download to your device.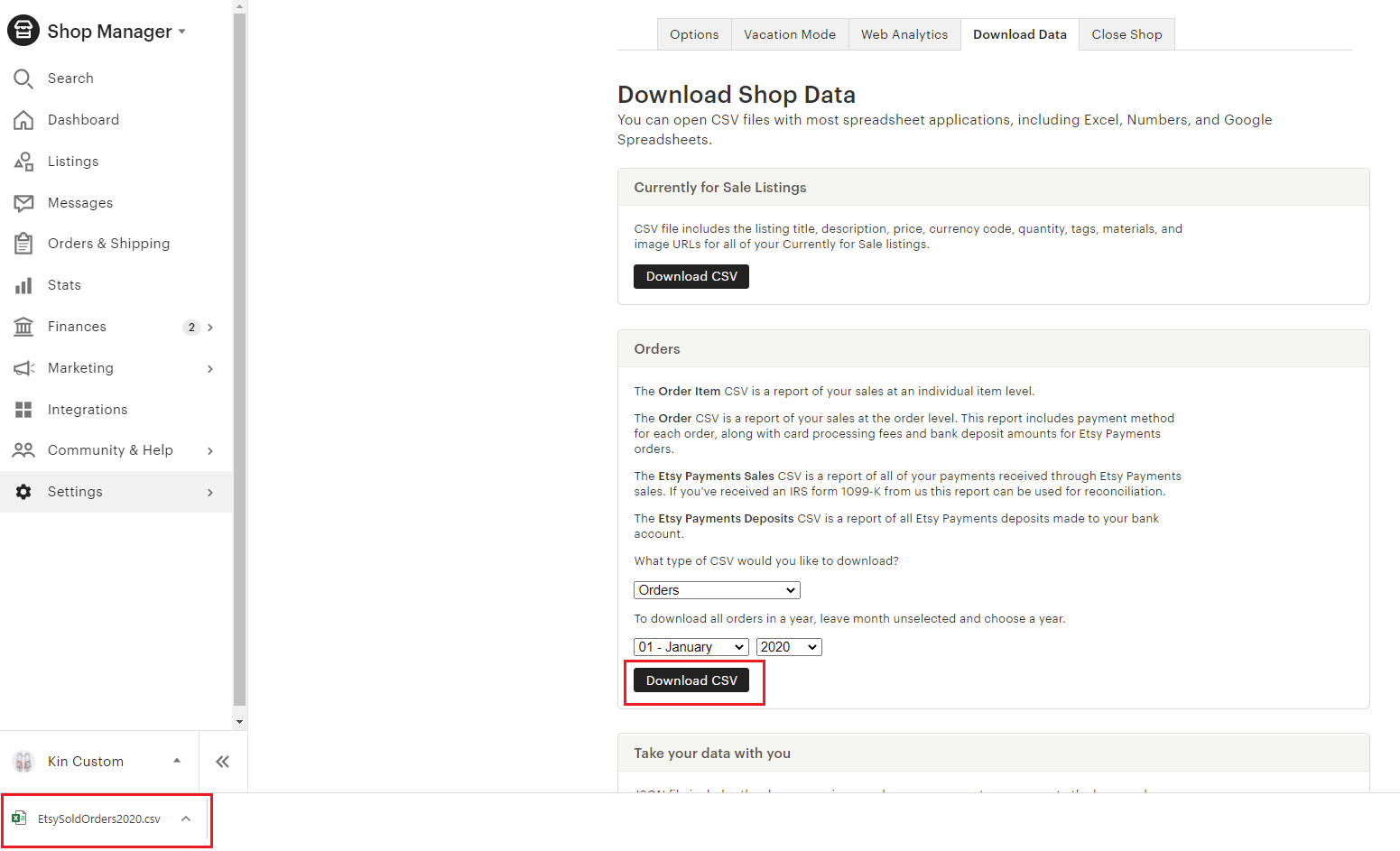 Step 5. In Creator Studio, go to Orders> select 'Etsy' from the dropdown> Click 'Import'

Step 6. Select your Etsy store and upload the downloaded template from step 3.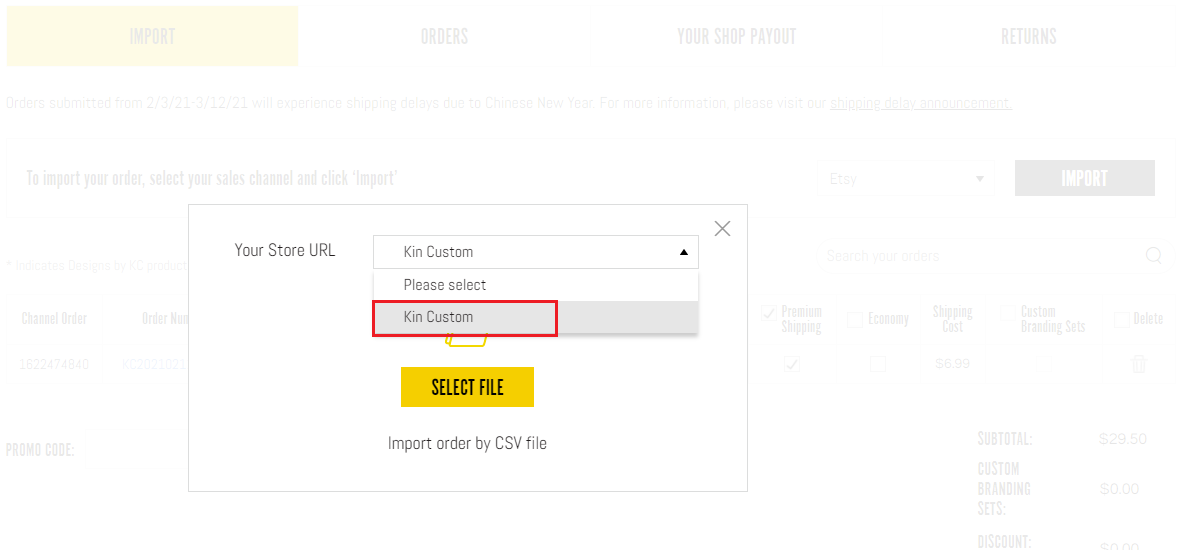 Step 7. Your order information will upload, click 'Continue'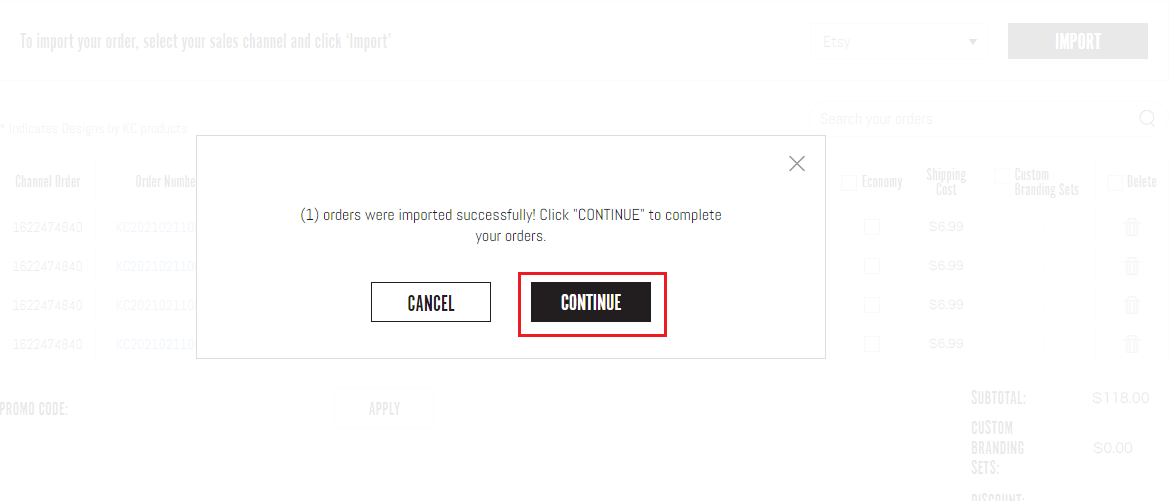 Step 8. Review your order information and click 'Go to Checkout'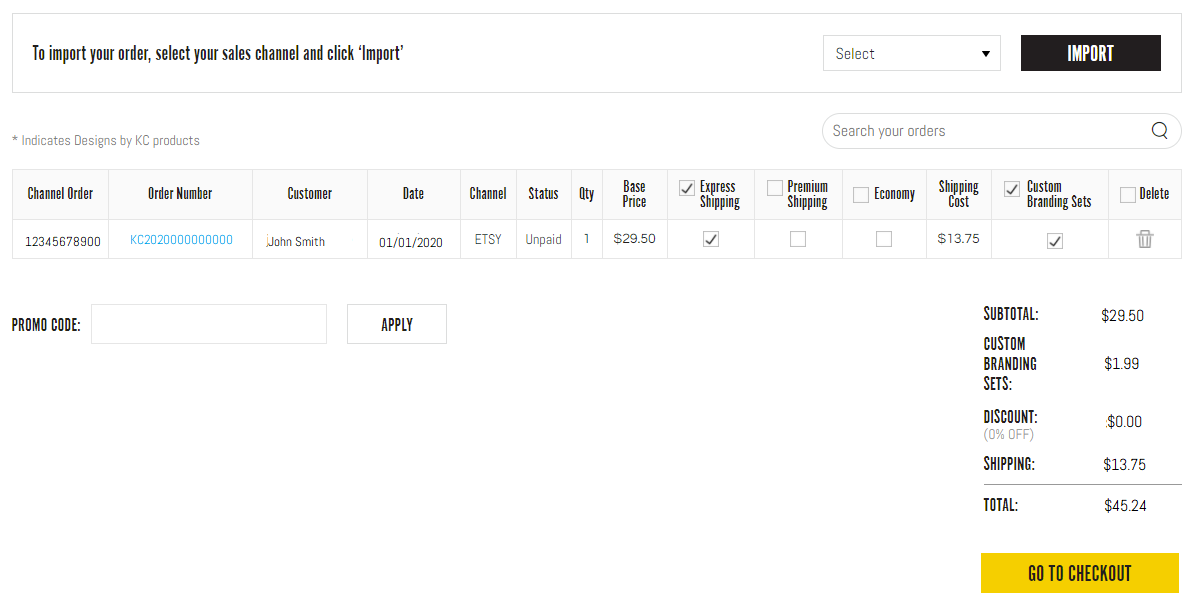 Step 9. Enter your PayPal or Credit Card information and submit payment!