Before you can import your order, you will need to connect your Etsy store.
Step 1. Please log in to your Etsy account in a separate browser tab. Without log in, you will not be able to finish set up. Your Etsy store information is required before we can accept imported orders.
Step 2. Log in to your Kin Custom account in a new browser tab (you should have two open: Etsy and Kin Custom) and click 'Settings'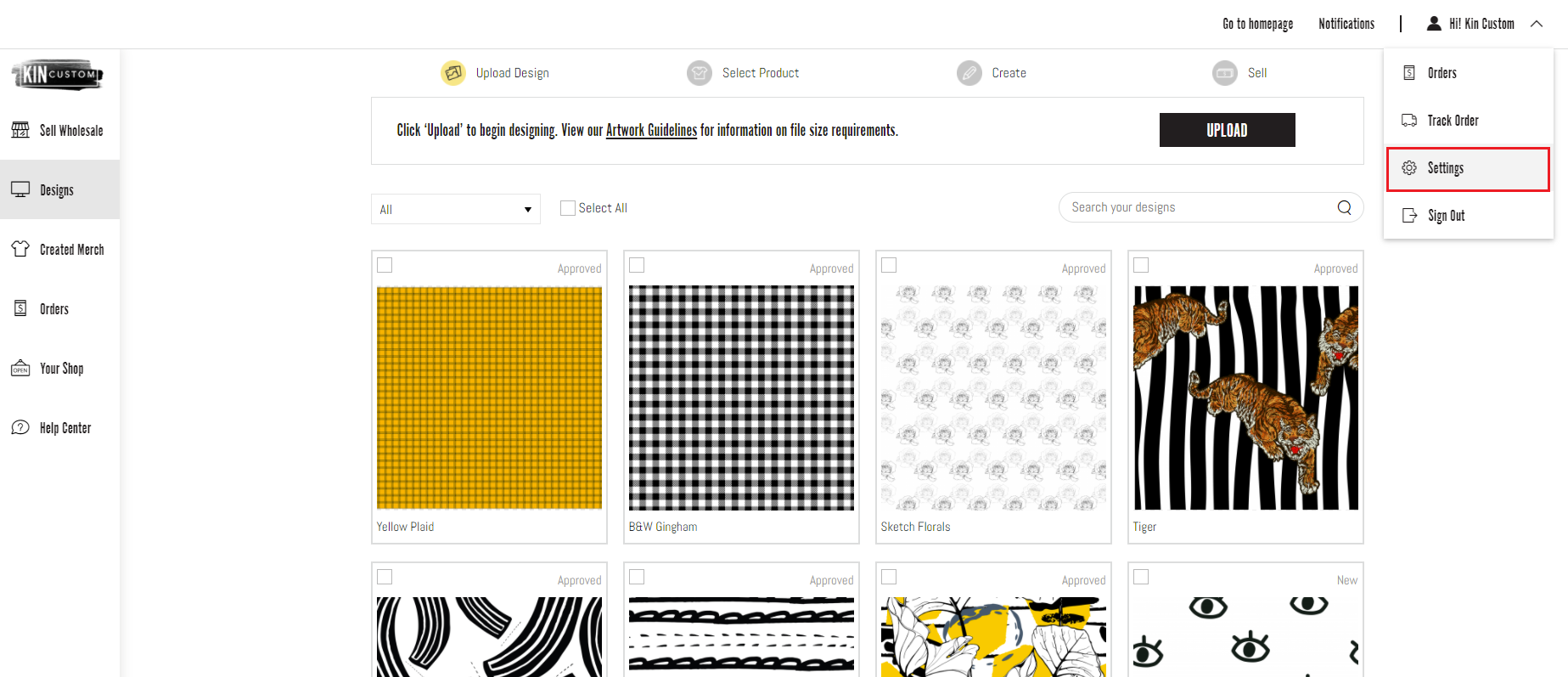 Step 3. Click 'API Settings'

Step 4. Type in your store name and click 'Add API Key'
Please make sure you are using the exact store name you have listed in your Etsy account, case and space sensitive. Otherwise, your store will not be recognized and it will not be able to connect.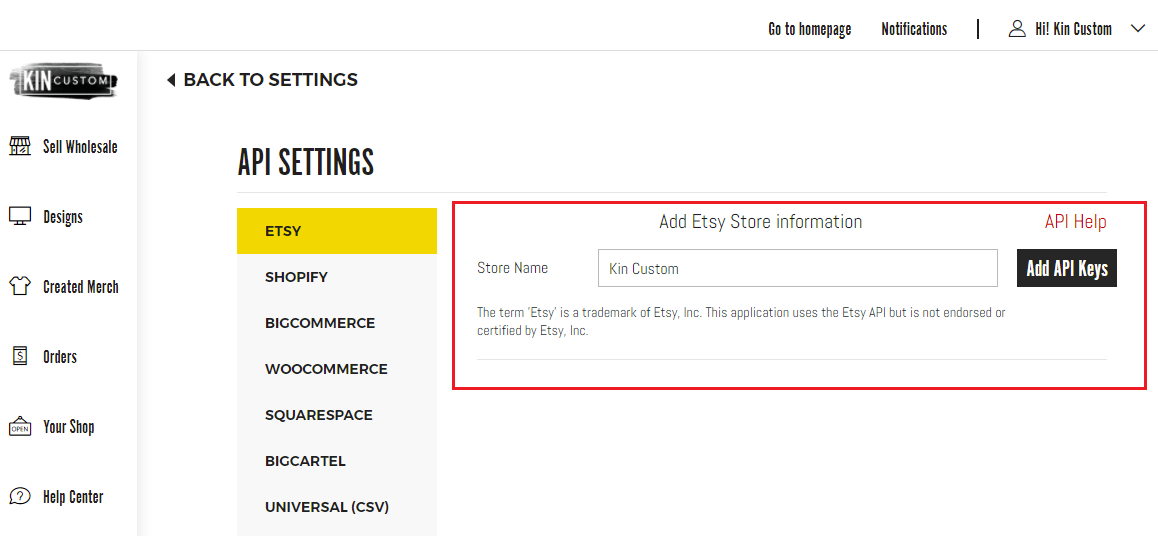 Step 5. In the Etsy browser tab, you'll be directed to connect your account, click 'Allow Access'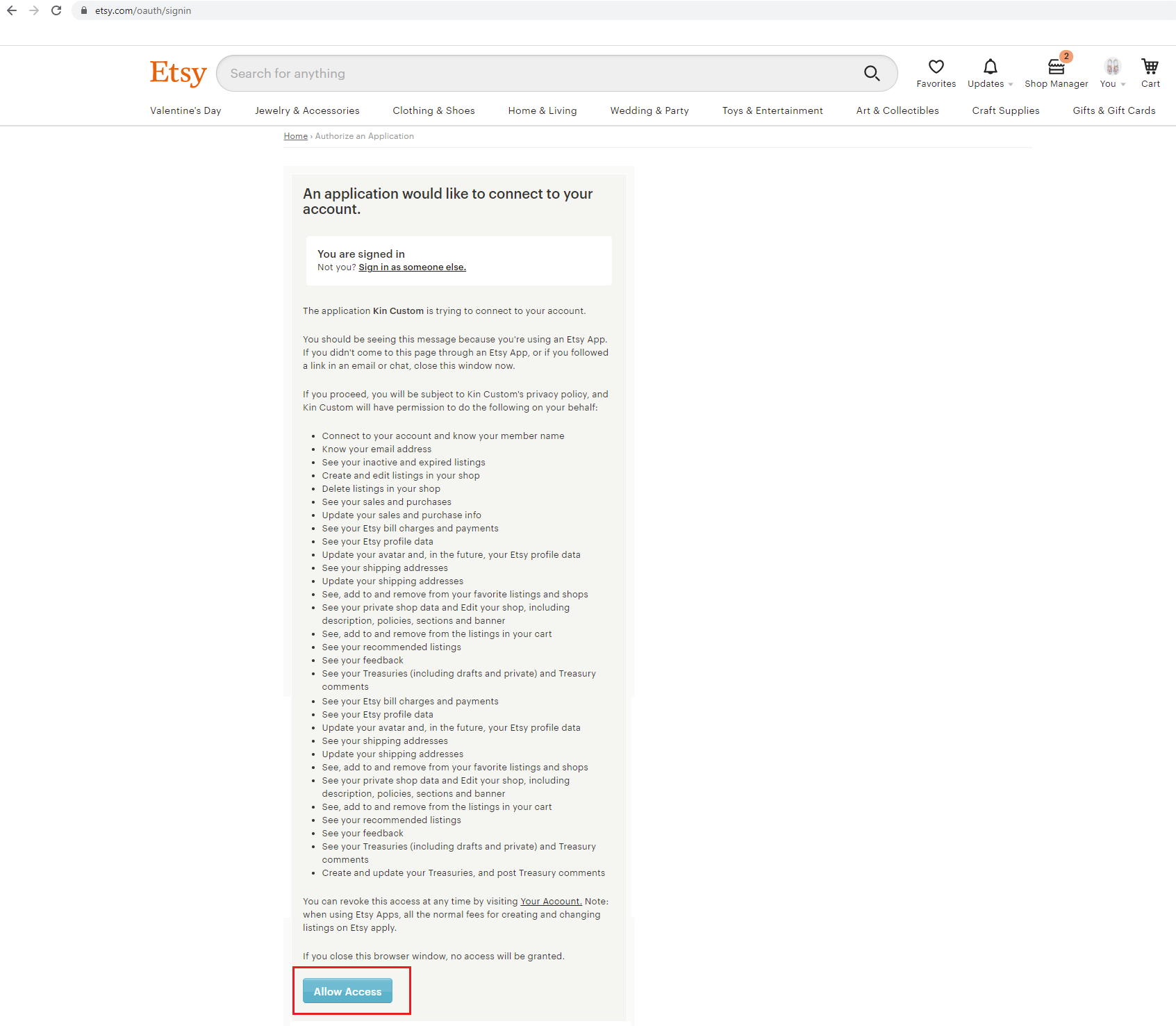 Step 6. Once successfully added, you'll see your Etsy store name listed in your Kin Custom account.